Tuesday, August 14, 2012
Posted by

Bahadir Gurer Gurkan
at 3:34 PM
No comments:

Trees are the ultimate nihilists. They recognize reality and their powerlessness in it. They see no point in bloviation, neurosis, dualistic religion or morality. They simply grow toward the sunlight and do the best they can. When death comes, they accept it. For all we know, they are more intelligent than us. They are spiritually perfect beings that recycle carbon dioxide into oxygen, enrich the soil, provide food and shelter to many species, and basically keep giving and ask nothing in return. Do I worship trees? Yes, yes I definitely do.
Posted by

Bahadir Gurer Gurkan
at 2:37 PM
No comments:

Thursday, May 7, 2009
Giovanni Sollima...He is the most suitable guy to this blog for being such anachronistic in his life.
His cello made in 1679! He is also into trees and the music he makes is just ineffable.
What can i say more... Suit yourself...





P.S: Song in the first video is from the "Works" album. BTW thanks to Lasse Gjertsen's imagination and talent for this great video
Posted by

Anachronic
at 2:03 AM
No comments:

Saturday, January 31, 2009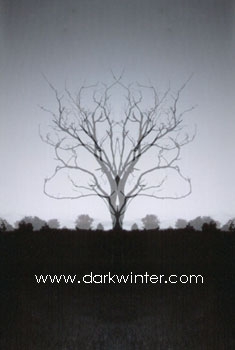 Here is a great website that i've been watching for 4-5 years for you to enjoy some strange but great music(or sounds like music).
"Dark Winter is a net.label dedicated to releasing dark ambient, atmospheric, and unconventional music from around the world." as they say for explaining themselves.
You can download albums from the audio section of the site. I recommend you to try: Ryu, ANGELswing, Datura, Samsa
For the website click :
www.darkwinter.com
Posted by

Anachronic
at 7:41 PM
No comments: